(4 Minute Read)
Have you ever started a project with a vague idea of what will be built, but not a detailed view of what needs to be done?
Every new project is created in response to a specific business need. Yet, we often find ourselves in situations where, despite spending tremendous time and resources, there's a mismatch between the end product and what is actually needed. Poorly defined project requirements can cause project failure, so it's important to take affirmative steps to develop better project requirements.
Thorough requirements gathering provides the foundation for effective project execution and gives the team a direction based on the identified requirements. Nearly 39% of projects fail because of the faulty requirements gathering process.
A requirement is a statement about an intended product that specifies what it should do or how to do it. Requirements gathering is an essential part of any project. It is the activities that the project team performs, in collaboration with their customers and users, to discover what is necessary for the project to be successful.
For requirements to be effectively implemented and measured, they must be specific, unambiguous, and clear. During requirement gathering, the project manager will work with stakeholders (customers, users, vendors, IT staff, etc.) to understand their needs and wishes, and then transform them into actionable requirements used as a foundation for a formal requirements document.
The process of requirements gathering may sound like common sense, but surprisingly, it's a neglected area. Requirements gathering is vital to the project's success because many projects start with a minimal list of requirements, only to find later the client's needs were not adequately understood.
Requirement Gathering Includes:
Requirements Elicitation: Requesting business requirements from relevant stakeholders to understand the needs of the end-user. Elicitation can involve several techniques, such as interviews, questionnaires, user observation, workshops, and brainstorming sessions. This collaboration also helps validate initial requirements that may have been provided by business sponsors who may or may not have a complete idea about end-user experiences
Requirements Documentation: This document is a guide to the main requirements of the project. The requirements documentation serves as a reference point to document the evolution of the project as things change over the life of the project. The goal is to create a clear, concise, and thorough requirements document that is shared with the stakeholders.
Requirements Understanding: Ensuring that everyone's on the same page about what the requirements are. Requirements documentation enables the client to understand better what they can expect from the project. The what, where, when, and why of the project).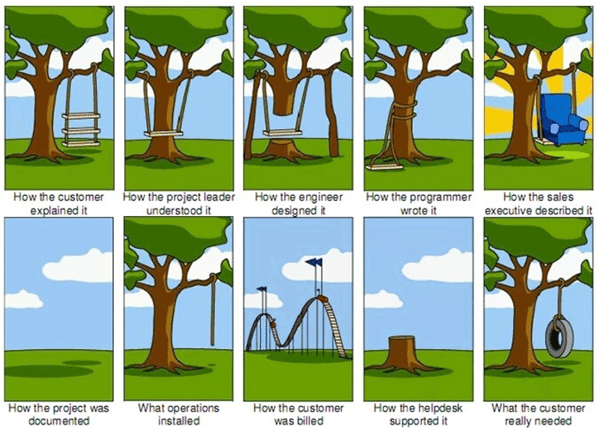 8 TIPS FOR SUCCESSFUL REQUIREMENTS GATHERING
---
GET THE HELP YOU NEED TO SUCCEED
Requirement gathering is a complex skill developed through experience. Project managers spend a long time learning all the requirement gathering techniques and best practices. Project teams struggle with developing clear requirement statements when they lack the tools and techniques to ensure that there is appropriate stakeholder involvement throughout the requirements definition activity.
Before you start any project, make sure that you have the right people with the right skill-sets in place. Having a skilled project manager dramatically increases the potential for a project to be profitable, successful, and delivered on time.
Consider utilizing an outside vendor who specializes in project management and technology implementation. Contract Project Managers are a great way to gain access to the resources you need for a specific project. The benefits of working with a contractor are far-reaching and can be customized for an organization's needs and goals.
Impresiv Health's army of consultants are dispatched regularly to help organizations who need project managers with specific product experience with core systems such as TriZetto Facets, QNXT, and Clinical CareAdvance, HealthEdge Payor, Altruista Guiding Care. MHK, and other leading edge systems.
Click HERE to Read The Benefits of Hiring a Contract Project Manager.
Click HERE to Read 5 Tips For Selecting the Right Implementation Partner.

Click HERE to Download the Implementation Partner Selection Assessment.

ESTABLISH PROJECT GOALS AND OBJECTIVES EARLY...AND REVISIT THEM OFTEN.
You know why you are there and what you are doing…right?
Due to their temporary and unique nature, all projects float on a sea of uncertainty. Do everything you can to minimize that uncertainty. Setting goals and objectives for projects is an essential step because they identify your destination and help provide a road map for getting there. Goals and objectives MUST be measurable.
Don't assume that you understand what the stakeholder wants, even if it seems obvious to you. Document early on the goals and objectives of the project and have the stakeholders sign off on it at each step. Without clearly stated goals and objectives, you lack a framework to guide future decision-making.
Continually revisit the project's goals and objectives; keeping them at the forefront of every project ensures that the project and the team are on the same page throughout the project's life cycle.
DOCUMENT, DOCUMENT, DOCUMENT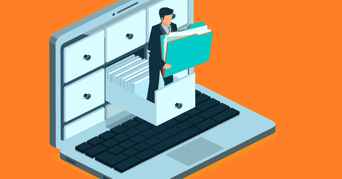 In the healthcare field, there is an old saying: If you didn't document it, then it didn't happen. While you are eliciting, feedback, and gathering requirements, be sure to document everything as you go. In every meeting you're in—whether that be internal with your project team or external with your client—always take notes.
At the moment, you may assume that everything being discussed will be remembered by everyone there, but three months and 15 meetings later, your team and your client will thank you for having a record of those discussions to look back on.
Document every requirement elicitation activity in detail so that you can refer to it in the future. In project management and requirements gathering, every conversation, result, error, or change must be documented. This is the only mechanism for tracing the deliverables back to the requirements.
TRANSPARENCY
Be transparent with your documentation and share it with the team after each meeting.

This transparency not only helps make sure everyone's on the same page, but it also fosters a sense of project buy-in through your project, beginning with the business requirements. This will help everyone be on the same page, and even prevent stakeholders from holding you accountable for a requirement they never expressed. If it's not in the notes, then it didn't happen.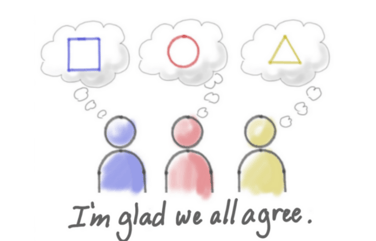 CONFIRM, CONFIRM, CONFIRM
They've told you what they want, and you understand it...right?
Engage with stakeholders regularly to confirm the requirements. To be sure everyone is aligned, continually confirm the requirements by communicating them back to the stakeholders. Never assume that everyone is on the same page without that constant confirmation.
Many project managers do this when sharing their notes, but remember to get confirmation and a sign-off. Radio silence doesn't always mean that everything is fine. Make sure you get the signed agreement of key stakeholders, saying that the requirements as presented precisely reflect their needs.
FIND THE HIDDEN STAKEHOLDERS
Project stakeholders include anyone with a vested interest in or anyone who is impacted by the project. Every project has "hidden" stakeholders who are the real users of the project. These are people that may not be decision-makers on the project, but whose input and requirements are essential for the success of the project. A good Project Manager knows how to find those people and discover their needs. During your discovery phase, ask probing questions to identify the hidden stakeholders.
Failing to find all the relevant stakeholders can cause gaps in the requirements gathering process and the final product. Ask stakeholders if there are others they believe should be involved in the process of identifying the project requirements.
Open the lines of communication with your stakeholders so that you can learn precisely what each one expects from or plans to contribute to the project. Now is a great time to establish a formal communication plan to assist with stakeholder communication.
Click HERE to download Impresiv Health's Requirement Gathering Questionnaire
ASK THE RIGHT QUESTIONS OF THE RIGHT PEOPLE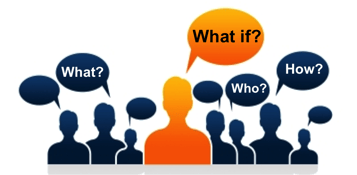 One of the most challenging phases of the project is gathering business requirements from stakeholders. Initial responses are often vague because it is difficult for clients to articulate their needs.

Once you have identified the key stakeholders, it's essential to know the types of questions to ask that will get to the core of what a stakeholder's particular expectations are for the project deliverables. Ask questions that elicit information about the overall characteristics of both the business problem and the potential solution. Stakeholders may not know precisely what they're looking for, and this step may take multiple iterations to flush out the answers.
Knowing what questions to ask what person is a valuable skill. Start with open-ended questions to avoid the mono-syllable "Yes/No" response. "Tell me what you like about the software" will elicit a much more elaborate response than 'Do you like the software."
Ask questions that are pertinent to that person and their position. The different levels of stakeholders will all have unique viewpoints and opinions. Some levels of stakeholders allow you to drill down to specific details of the project, and some are better suited for the high-level overarching strategy.
EXPECT TO MISS SOMETHING & ADAPT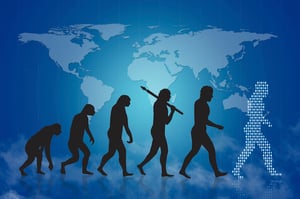 No matter how thorough a job you do gathering project requirements, there will always something that is missed. There will be things you either forgot or didn't know to ask. A stakeholder will think of something that they hadn't considered before, or priorities will shift suddenly. This is to be expected, but remember that the requirements you don't discover in the beginning pose a risk that the project might deliver a solution different from what stakeholders expect.
The most prominent and common attribute of business requirements is that they are very prone to change. Expect this and plan ahead to ensure success. Build time into your project timeline for ongoing requirement management.
---
Learn More About Impresiv Health's Project Staffing Services
Discover More About Impresiv Health's Project Management Services
Never Miss Another Impresiv Health Blog
Sign up for our monthly newsletter to get the latest news, blogs, tips, and thought leadership from Impresiv Health.