(4 Minute Read)
You've finally decided that to take your organization to the next level, you need to bring in new software. What do you do next? You plan.
Failure to plan is a plan to fail. Successful implementation of healthcare technology starts long before the tech ever arrives, with some implementations taking years to complete. Numerous complexities can arise as a result of trying to align your company with a new software solution. The vast resources and talent needed for a successful implementation cause many companies to engage with an implementation consultant firm. Depending on your needs, an implementation partner can offer complete end-to-end implementation assistance for the entire life-cycle of the project, or step in on the segments where you need an extra hand.

When venturing into new territory, its always a good idea to have a guide, and that's what an implementation partner should do for you. Choosing the right one can be a daunting task, so here are five tips for selecting the right partner...
1. Choose Your Discovery Team Wisely
Like the start of all good quests, you want to start by choosing your team. Chose wisely because having the right people in place is essential to your success. Your discovery team should be diverse and include members of, but not limited to, the business team, internal IT specialists, and the end-users of the product. You don't want to get to the end of the project and discover that the solution you've been so diligently working on won't help the day to day user.
When choosing your selection team to ensure that they:
Have the communication skills to elicit honest input from stakeholders.

Have a good relationship with project stakeholders and can accurately represent them.

Are free of individual agendas and biases that may sway their decisions.

Are a small enough team to reach a consensus.

Decisive enough to make decisions.
2. Enlist an Executive Sponsor
Consider enlisting an executive sponsor as part of your implementation team. An active and engaged executive sponsor is consistently the top driver of project success, according to the 2018 Pulse of the Profession® report by the Project Management Institute (PMI). They can perform a vital role in garnering top management support for projects and can keep the selection team on track and aligned with the goals and mission of the company as a whole.
By enlisting an executive sponsor early in the discovery process, you can ensure that the criteria you are looking for in an implementation vendor are directly in line with the vision of your leadership team.
3. Establish an Objective Selection Criteria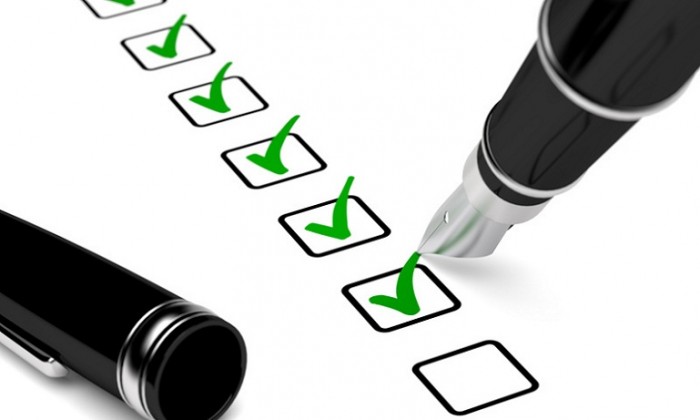 The team is in place, and now it's time to get to work. How do you evaluate different vendors to ensure you pick the right one? Start with a requirements analysis, assessing and defining a clear set of written and objective criteria, before starting discussions with potential vendors. Doing this solidifies your intentions and prevent emotions or bias from taking over the selection process. The discussions and decisions made during requirements analysis are often as valuable as the solution selected.
Creating objective selection criteria is perhaps one of the most important parts of selecting your vendor. Consider using a tool such as Impresiv Health's Implementation Partner Selection Assessment to help discover the strengths and weaknesses of each vendor. This tool enables you to focus on what's important to you with customizable weighted categories and in-depth analytics, allowing you to see who's the better fit for your organization.
Click HERE to download the Implementation Partner Selection Assessment.
4. Be Specific About Your Needs
When speaking with potential vendors, be sure to be clear on what you are looking for and what your needs and requirements are. Sit down with your discovery team before you start reaching out to vendors and write down precisely what you are looking for. You'll be able to refer back to that document as you progress along the selection process.
Doing this will help you to identify and narrow down, logically, the vendors who best suit your needs.
A few things to think about when documenting your requirements are:
The total scope of work.

The implementation vendor's role in the process (e.g., end-to-end implementation, project management only, continual support partner).

The type of expertise you're seeking, (e.g., Project Managers, IT experts, specific subject matter experts).

The level of experience you expect from their team.

Your desire to have their team on-site at your organization.

A summary of your timeline and critical milestones.

Any other expectations you may have of the implementation vendor.
5. Shop Around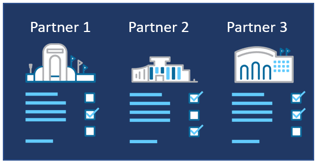 You don't have to pick the first vendor that comes along. Historically, companies chose vendors who either:
a.) worked with the organization in the past, or
b.) were somehow acquainted with a member of the organization's leadership team.


For modern companies to succeed, they must look further for the right partner. The maker of the software you're implementing may have recommendations on implementation vendors they have worked within the past. That's a great place to start, but don't feel like you are bound to one of those choices.
Start by identifying organizations that have the appropriate expertise and experience necessary for your implementation project and send them an RFI (Request for Information). Once you receive information back from those vendors, you should be able to narrow it down further based on their responses.
You should pick at least 3-5 vendors to request RFP (Request for Proposals) submissions from, allowing you to see a wide range of options, methodologies, and prices. According to the 2018 Pulse of the Profession® report by the Project Management Institute (PMI), a large number of organizations request two or fewer proposals and spent far less time on partner selection than they did selecting their software.
FIND THE
IMPLEMENTATION SUPPORT

YOU NEED

Learn More About Impresiv Health's Software Consulting Services



Download Impresiv Health's Implementation Partner Selection Assessment


Never Miss Another Impresiv Health Blog
Sign up for our monthly newsletter to get the latest news, blogs, tips, and thought leadership from Impresiv Health.