PROCESS IMPROVEMENT: 8 TIPS FOR GAINING EMPLOYEE BUY-IN
Innovation is the buzz word of 2019. This year has been filled with incredible advances in the healthcare industry. Everyone is looking for innovative ways to improve their business processes and revolutionize the industry. Process Improvement/Continuous Improvement has become a focus for many organizations looking to propel their business into the next decade.
Process Improvement is the proactive task of identifying, analyzing, optimizing, and improving existing business processes within an organization. Process Improvement is a continuous ongoing practice. When implemented successfully, the results can be measured in the enhancement of member satisfaction & loyalty, increased productivity, enhanced quality of care, efficiency, and increased profit.

Vast time and resources are being spent on improvement initiatives, so how do you get your employees to buy-in and get on board for the future?
WHY CARE ABOUT EMPLOYEE BUY-IN?
Buy-in is the precious product of trust in a business relationship. Anyone who has implemented continuous improvement programs understands that employees are the people who make changes happen. Getting positive employee engagement to support a change transformation is a common challenge faced by many organizations, particularly those looking to increase efficiency or reduce costs.
A continuous improvement journey depends upon empowered people to drive change in the workplace. If you instill a strong culture of continuous improvement within your organization, while equipping and empowering an engaged staff with the right tools, learning, and attitude, you can turn their efforts into real, tangible improvements. All this will lead to significant and positive changes for your team, your members, and your bottom line.
Businesses in virtually every industry struggle with how to engage teams in efforts to improve business processes. Organization-wide participation is a critical ingredient to gain the highest return from your business process management efforts.
So, what do you do if your employees resist the changes that you're trying to implement?


8 TIPS FOR GAINING EMPLOYEE BUY-IN

1. ASSUME RESISTANCE TO CHANGE
Employees don't fear change; they fear the unknown.
We are an adaptable species that doesn't like to change. Although we will change, given an appropriate amount of reasoning or adoption of the new thing by influencers. Resistance to change is a natural reaction. Change is uncomfortable and requires new ways of thinking and performing their job.
So, when starting to consider employee buy-in assume there will be some resistance to change and proactively identify major employee objections. Once you understand potential objections, you can find ways to acknowledge and overcome them.

2. HAVE A CLEAR VISION
As you develop changes or make decisions that will affect your workforce, you should consider how you will communicate these changes and the reasoning behind them. Clearly state what will be changing and why.
Make sure you show them why these changes matters to the organization, how it will positively impact their careers, and how you plan to measure success. Without knowing why you're starting a new initiative, employees have no reason to be on board with the approach you present.
People have trouble developing a vision of what life will look like on the other side of a change. So, they tend to cling to the known rather than embrace the unknown. If your vision for the future is clear and communicated well, then your team will be more willing to follow you forward.
3. COMMUNICATE, COMMUNICATE, AND THEN COMMUNICATE SOME MORE
One of the best ways to build trust with your team members is to be open and transparent with your intentions, your projects, and your progress. Establish a constant communication plan to keep your team involved in your improvement efforts. Use many different forums to consistently communicate the vision and the new changes: large group meetings, memos, emails, newsletters, posters, and informal one-on-one talks.
Real buy-in invites discussion, debate, and allows everyone to feel even more vested in the outcome. Establish a way from team members to communicate with you about their thoughts on the proposed changes. The feedback you'll receive is critical and will allow you to refine your targets and foresee roadblocks that you may have been unaware of.
4. LEADERSHIP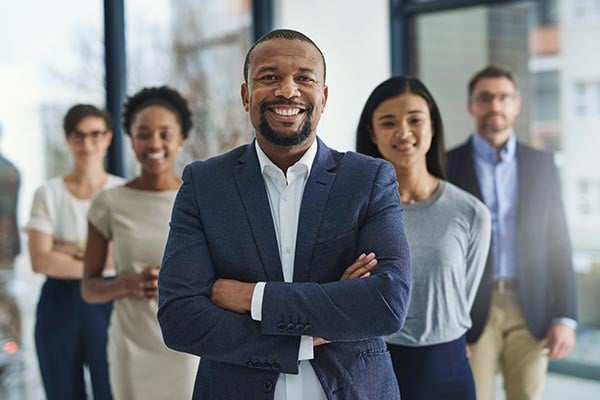 Most sustainable business transformations start at the top and trickle down. It's impossible to promote a culture of continuous change if managers doubt the benefits of organizational changes. Meet with your leaders early on to explain key points of the proposed changes. Gaining support from leaders at different levels in the organization will make your plan stronger and ensure managers have time to prepare for questions that may arise throughout the process.
The credibility of your leader is crucial in getting people to buy in on the change. Their words must be backed up with actions, and those actions and support should be visible to your entire operation. This ensures a strong and visible network of leaders to generate momentum for the process improvement initiatives.
5. KNOW YOUR PEOPLE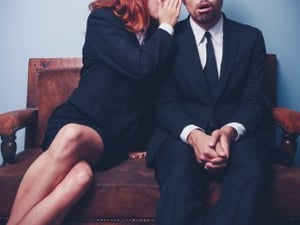 A good leader knows their people. In every organization, there are individuals with differing levels of influence, both officially and unofficially. There are always a few individuals who, for some unknown reason, hold sway over their peers and help influence the opinion and actions of the masses.
After a new initiative is announced, these are the ones who get together and have the "meeting after the meeting" where that influencer tells the rest of the team how they should actually interpret the message/vision that was just discussed.
Know your people and know who the influencers are that can make or break your initiatives. Informally meet with the individual(s) with the most influence before you announce the improvement initiative to the entire team, and have one-on-one discussions to share your vision and the reasoning behind the pending improvement initiatives. Listen to their thoughts on the plan and answer any questions they may have. Moving forward without the buy-in of your key influencers will most likely result in poor acceptance by the larger group. Taking your time to get your top influencers on board first will smooth the path towards gaining the buy-in of all your employees.
6. COLLABORATION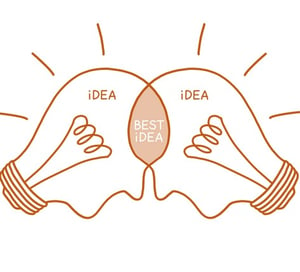 Having a culture of collaboration enables organizations to maximize the knowledge and capabilities of their employees. Ideas and information spread more easily when employees communicate and collaborate across an organization. When planning your improvement initiatives be sure to assemble a diverse team to collaborate and present ideas.
Process improvement is a team effort, so it is essential to let everyone know "we're in this together." To demonstrate this attitude, some businesses hold cross-functional process improvement brainstorming sessions to get teams thinking outside the box about process improvement. These sessions can also serve as an opportunity to work through process pain points together to jointly come up with the best improvement ideas.

7. EMPLOYEE TRAINING
People are only as effective as the tools that they have available. Ensure that your team has the proper training, ongoing support, and the resources they need to get involved with your improvement initiatives.
The impact of offering training to your staff is two-fold. First, it ensures your teams have the proper training, ongoing support, and the resources they need to get involved with and contribute to your continuous improvement initiatives. Second, providing your employees with training that will further their skill-sets demonstrates the organization's willingness to invest in them and their careers.
8. ASK FOR HELP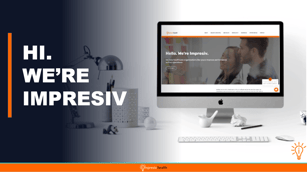 Don't feel like you have to tackle this all by yourself. Organizations often turn to outside consulting firms to assist them with their business process improvement initiatives. An external partner can provide the necessary objectivity to assess your current processes, identify and prioritize improvement opportunities, and design and implement solutions to fit your company and your needs. An experienced consulting firm also comes with a wealth of industry knowledge and best practices. They know what works and what doesn't.
For organizations seeking to innovate and implement practical strategies to achieve business operational excellence, Impresiv Health is here to help.
---
Are You Tired Of Dealing With Broken Or Inefficient Processes?
Our Business Transformation services can identify inefficient processes and develop standard operating procedures guaranteed to encourage efficient, repeatable practices.
Never Miss Another Impresiv Health Blog
Sign up for our monthly newsletter to get the latest news, blogs, tips, and thought leadership from Impresiv Health.