(6 Minute Read)
The acquisition and implementation of enterprise software can be an extremely stressful time for any organization. Uncertainty and worry can keep you up at night until after your implementation is complete, but even then, the danger is not always over. Making yourself familiar with the most common obstacles that occur after an implementation will help you prepare for and avoid them.
3 COMMON POST-IMPLEMENTATION NIGHTMARES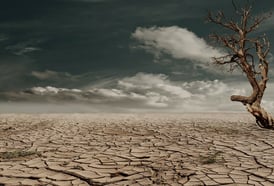 You had an outstanding implementation, your superusers were thoroughly trained, and the team has been working independently for several months. Everything is on track until you experience some sudden staffing changes and find yourself in an expertise wasteland where no one understands how to use the software you spent so long implementing.
A common post-implementation nightmare is the loss of your trained superusers. Employee turnover can have a significant impact on the continued success of any software implementation, particularly when the person you are losing holds the "keys to the kingdom." The phrase 'superuser' typically applies to an individual who serves to bridge practical gaps between an organization's end-user community and its IT operators, necessary administrative and business personnel, and software vendors. These are the "champions" of the implementation who help bring all the other users into the fold, encouraging them to adopt and use the software. The superuser has been trained during the implementation phase, serving as a subject matter expert for the software. They are often asked to go beyond the role of their regular day-to-day job to provide or assist in providing documentation, training, and support. When selecting superusers during the planning phase of your implementation, be sure to consider their long-term viability, their attitude, and their influence on their coworkers.
Often, organizations only train a handful of superusers to conserve resources and streamline processes. However, for small to mid-size organizations, this can create serious issues when the superuser leaves, taking with them the essential knowledge for that software system. A small to mid-size payer organization should have at least 3-4 superusers for each software system to keep an organization from finding itself in an expertise wasteland.

INADEQUATE TRAINING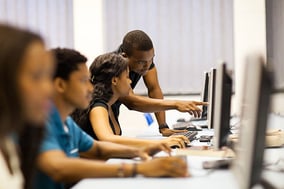 Software implementation occurred last year, all the bugs have been worked out, the processes are documented, and everything seems to be going well. That is until you realize that your team has started straying from the set process and are reverting back to their "old ways". After talking to your superusers, it becomes apparent that they are no longer training new employees in the same way, and the new people are confused when it comes to the latest software.

A lack of a detailed, comprehensive training methodology can derail any software implementation project, resulting in lost time and revenue. During and after implementation go-live, adequate Training in an enterprise software solution is essential to increase productivity and ongoing business process improvements.
Training may come in different forms and to different groups, from educating your project team on the new software to teaching the end-user how it works. Impresiv Health routinely offers integrated training tools such as multimedia-enabled presentations, how-to help, screen help, webinars, and field help. These tools are updated and altered to meet each organization's specific requirements.
Remember that software training is a separate but integral part of the employee onboarding program. Depending on the software's complexity, learning it might take up to 50% of the new hire's time. Beware of falling into the training trap of "We are supposed to do it like this, but I do it like this instead." New users enter the scene without the same structured instruction given to their predecessors. New employees are often trained by tenured employees who don't always train to the desired level of aptitude, losing a significant amount of valuable information in the process.

Training should not stop at the end of the implementation project. During implementation, key users and end-users are provided with the proper training and guidance to properly use the new solution. Unfortunately, the users involved in the initial project may change over the years. Having a strict process in place for new user training, and keeping processes and standard operating procedures updated, is critical to mitigating the risk caused by turnover.
Established and documented continual training services (such as lunch & learns) enable existing users to refresh the knowledge they learned during implementation and allow new employees to receive a level of training consistent with all other organization employees. This training approach enables organizations to maintain a consistent system and process knowledge across all the organization's departments and functional areas.
INCOMPLETE DOCUMENTATION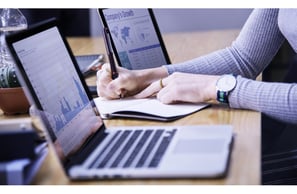 Your implementation was a success…or so you thought. During UAT testing, numerous changes were made to several processes, but no documentation was ever done. Weeks later you discover that your teams have been working and documenting incorrectly within your new system.
Proper documentation ensures the entire team is on the same page regarding a software application's goals, scope, constraints, and functional requirements. Documentation is the foundation of your future with the new software. If your foundation isn't complete or your documentation doesn't match what the end-users are actually doing, then issues will arise down the road.
During the planning stages of a software implementation, documentation takes a prominent role and is heavily focused on. However, pre & post-go-live documentation can be forgotten in all the excitement, leading to issues down the road. Last-minute changes before go-live are the biggest culprit for missing documentation. Last-minute changes are expected in this stage, but special care must be taken not to forget to change the documentation to reflect it. Incorrectly documenting those later stage implementation requirements can cause problems with future user adoption and efficiency.
If you are working with a 3rd party implementation vendor, they will be aware of and monitoring for this and intervening in real-time. An implementation vendor will come into the project prepared with checklists, worksheets, and a plan to ensure the completion and delivery of all documentation.
Before your project officially ends be sure to walk back through ALL the documentation to ensure that all necessary edits have been changed and make a plan to review your documentation periodically. Establish a schedule to meet with all users over specific periods of time to ensure any process changes or improvements they may have developed on their own are appropriately documented and recorded.
Most importantly, make sure to keep your documentation not only up to date but also stored and accessible in a safe place of high visibility—not just in an email between you and your colleague. Your documentation will serve as the one version of the truth, whether for new end users, future implementations, or software updates.
STAY TUNED FOR MORE BLOGS ON POST-IMPLEMENTATION NIGHTMARES
FIND THE
IMPLEMENTATION SUPPORT

YOU NEED

Learn More About Impresiv Health's Software Consulting Services



Are Your Projects in the Red? Impresiv Health Can Help.


Never Miss Another Impresiv Health Blog
Sign up for our monthly newsletter to get the latest news, blogs, tips, and thought leadership from Impresiv Health.