In honor of Black History Month, we're proud to turn our intentions toward some of the trailblazing Black physicians, nurses, research scientists, and healthcare pioneers who not only advanced medical care throughout history, but broke down barriers in the process.
And while these individuals and their legacies are part of a history that deserves amplification outside of just one calendar month a year, Black History Month offers an opportunity to pause and reflect on the immeasurable impact of these contributions in saving or improving so many lives. From the creation of blood banking to innovating chemotherapy treatments, the achievements these trailblazers made live on in hospitals, clinics, universities, communities, and beyond.
So in honor of Black History Month, please join us in celebrating the legacies of these 10 Black healthcare pioneers: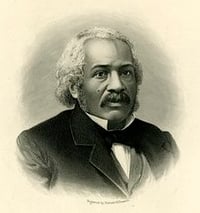 1. James McCune Smith, MD (1813 - 1865)
First Black American to earn a M.D. degree
First Black American to own & operate a pharmacy
James McCune Smith, MD, became the first Black American to receive a medical degree after pursuing education at the University of Glasgow when no American university would admit him. In addition to that, he was also the first Black person to own and operate a pharmacy in the United States as well as the first Black physician published in U.S. medical journals. Smith was a staunch abolitionist and even contributed the introduction to Frederick Douglass' book, My Bondage and My Freedom.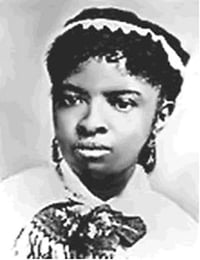 2. Rebecca Lee Crumpler, MD (1831 - 1895)
First African-American Woman to earn a M.D. degree
In 1864—during the Civil War—Dr. Rebecca Lee Crumpler became the first Black woman in the United State to earn a medical degree, at the New England Female Medical College in Boston. She was also their only Black graduate. Dr. Crumpler went on to work with other Black doctors in Richmond, Virginia who provided care for formerly enslaved people in the Freedman's Bureau. In 1883, she published a book titled A Book of Medical Discourses: In Two Parts, addressing children's and women's health.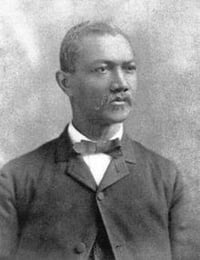 3. Alexandar T. Augusta, MD (1825 - 1890)
First black physician appointed director of a U.S. hospital
Dr. Augusta earned his medical degree at Trinity Medical College in Toronto, Canada, and established a successful medical practice in Canada before relocating to the U.S. in 1862. Drafted to serve in the Civil War, Dr. Augusta became the first commissioned black surgeon in the U.S. Army. He later became the first black physician to direct a U.S. hospital — Freedman's Hospital in Washington, D.C. After leaving Freedman's, Dr. Augusta continued in private practice and became a professor at Howard University Medical Department in Washington, D.C.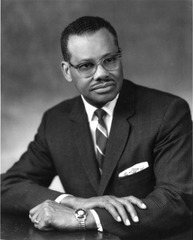 4. Leonidas Berry, MD (1902 - 1995)
Pioneer in Gastroscopy & Endoscopy
Civil Rights Activist
Dr. Leonidas Berry was a world-renowned gastroenterologist and pioneer in endoscopy who dedicated his career to bringing medical care to Black communities in Chicago. Dr. Berry chaired a Chicago commission that worked to make hospitals more inclusive for Black physicians and to increase facilities in underserved parts of the city. He was also one of the first Black doctors to be admitted to the American Medical Association and was president of the National Medical Association from 1965 to 1966. Dr. Berry was also an inventor who devised a new gastroscopic instrument.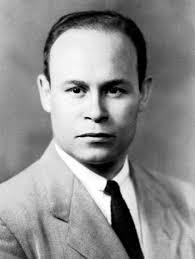 5. Charles Richard Drew, MD (1904 - 1950)
Father of Blood Banking
Charles Richard Drew, MD, is regarded as the "father of blood banking," thanks to his pioneering of blood preservation techniques that allowed him to establish the first large-scale blood banks. Dr. Drew also led the first American Red Cross Blood Bank and created mobile blood donation stations, before later protesting and resigning from the organization due to its policies and practice of segregating blood by race.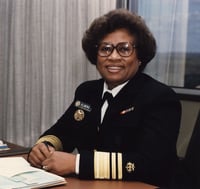 6. Joycelyn Elders, MD (b. 1933)
First black female physician appointed surgeon general

Born to a family of impoverished farmers in 1933, Jocelyn Elders grew up in a rural, segregated pocket of Arkansas. In spite of socioeconomic obstacles, Dr. Elders earned her medical degree from the University of Arkansas Medical School in Little Rock in 1960. She returned to the university for her residency in 1961, after which she became chief resident responsible for a team of all-white, all-male residents and interns. Arkansas Gov. Bill Clinton appointed Dr. Elders director of the Arkansas Department of Health in 1987. As U.S. President, Mr. Clinton appointed Dr. Elders, the first black U.S. surgeon general in 1993.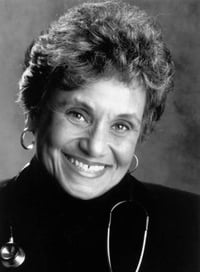 7. Marilyn Hughes Gaston, MD (b. 1939)
Pioneer in Sickle Cell research
While working as an intern at Philadelphia General Hospital in 1964, Marilyn Hughes Gaston, MD, admitted a baby with a swollen and infected hand. After her supervisor suggested the possibility that the baby suffered from sickle cell disease, Gaston committed to learning more about it and in doing so, became a leading researcher on the disease. Her 1986 study led to a national sickle cell disease screening program for newborns and in 1990, Dr. Gaston became the first black female physician to be appointed director of the Health Resources and Services Administration's Bureau of Primary Health Care.
8. Patricia Bath, MD (1942 - 2019)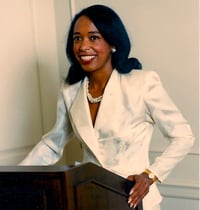 First African-American Woman to receive a Medical Patent
First African-American to complete a Ophthalmology Residency
In 1973, Dr. Patricia Bath became the first Black American to complete an ophthalmology residency. In 1976, she co-founded the American Institute for the Prevention of Blindness and was an advocate for improving inequities in vision care throughout her career. In 1983, Dr. Bath was the first woman to be appointed chair of ophthalmology at a US medical school, at the University of California, Los Angeles David Geffen School of Medicine. In 1988, Dr. Bath became the first Black female physician to receive a medical patent for the Laserphaco Probe, a device used to create a less painful and more precise treatment for cataracts.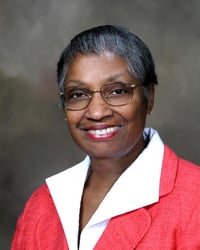 9. Alexa Irene Canady, MD (b. 1950)
First Black Neurosurgeon in USA
Alexa Irene Canady, MD, became the first Black neurosurgeon in the United States in 1981. This achievement was followed by becoming the chief of neurosurgery at Children's Hospital of Michigan just two years later. It was there where she dedicated decades of work as a pediatric neurosurgeon caring for young patients facing life-threatening illnesses, gunshot wounds, head trauma, brain tumors and spine abnormalities. Dr. Canady officially retired from practicing medicine in 2012 but continues to be an advocate for encouraging young women to pursue careers in the fields of medicine and neurosurgery and her patient-centered approach to care is widely regarded.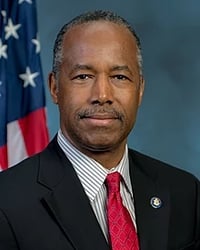 10. Ben Carson, MD (b. 1951)
First neurosurgeon to successfully separate conjoined twins attached at the back of the head
Dr. Carson was one of the youngest physicians to direct pediatric neurosurgery at Baltimore-based Johns Hopkins Hospital. He successfully completed the first surgical separation of conjoined twins attached at the back of the head in 1987. Carson has received more than 60 honorary doctorate degrees, dozens of national merit citations, and written over 100 neurosurgical publications. In 2001, he was named by CNN and TIME magazine as one of the nation's 20 foremost physicians and scientists and was selected by the Library of Congress as one of 89 "Living Legends" on its 200th anniversary. In 2008, he was bestowed the Presidential Medal of Freedom, the highest civilian award in the United States.