In honor of Black History Month Impresiv Health celebrates the African American leaders who have shaped the healthcare industry and pioneered a path for greater diversity in the sector.

These trailblazers fought slavery, prejudice, and injustice, changing the face of medicine in America. They broke barriers and shattered stereotypes, going on to conduct research, discover treatments, and provide leadership that improved the health of millions. They invented first-of-their-kind medical devices, developed innovative surgical procedures, paved the way for improved patient access to quality care, and raised awareness of quality-of-life issues.

Their legacies live on throughout hospitals and clinics, doctors' offices, schools and universities, and research laboratories. We hope that their stories inspire you as much as they inspire us.

Honoring the Past & Inspiring the Future. That's Impresiv.
---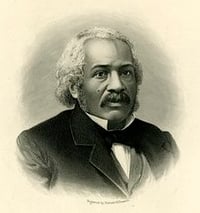 James McCune Smith, MD
First Black American to earn a M.D. degree
First Black American to own & operate a pharmacy
(1813 — 1865) James McCune Smith, MD, was a man of firsts. In 1837, he became the first black American to receive a medical degree — although he had to enroll at the University of Glasgow Medical School because of racist admissions practices at U.S. medical schools. And that was far from his only groundbreaking accomplishment. He was also the first black person to own and operate a pharmacy in the United States and the first black physician to be published in U.S. medical journals.
Smith used his writing talents to challenge shoddy science, including racist notions of African-Americans. Most notably, he debunked such theories in Thomas Jefferson's Notes on the State of Virginia. Smith was a staunch abolitionist and friend of Frederick Douglass. He contributed to Douglass' newspaper and wrote the introduction to his book, My Bondage, and My Freedom.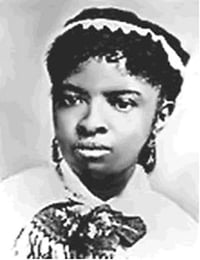 Rebecca Lee Crumpler, M.D.
First African-American Woman to earn a M.D. degree
(1831 — 1895) In 1864, after years as a nurse, Rebecca Lee Crumpler became the first black woman in the United States to receive an MD degree. She earned that distinction at the New England Female Medical College in Boston, Massachusetts — where she also was the institution's only black graduate. After the civil war, she cared for freed slaves who would otherwise have been denied access to medical care and became passionately involved in the care of the indigent. She published one of the first medical textbooks written by African-Americans. Crumpler also wrote A Book of Medical Discourses: In Two Parts. Published in 1883, the book addresses children's and women's health and is written for "mothers, nurses, and all who may desire to mitigate the afflictions of the human race."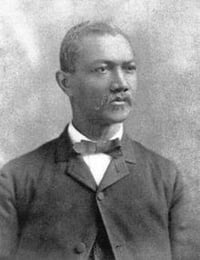 Alexander Augusta, MD.
First black physician appointed director of a U.S. hospital
(1825 — 1890) Dr. Augusta earned his medical degree at Trinity Medical College in Toronto, Canada, and established a successful medical practice in Canada before relocating to the U.S. in 1862. Drafted to serve in the Civil War, Dr. Augusta became the first commissioned black surgeon in the U.S. Army. He later became the first black physician to direct a U.S. hospital — Freedman's Hospital in Washington, D.C. After leaving Freedman's, Dr. Augusta continued in private practice and became a professor at Howard University Medical Department in Washington, D.C.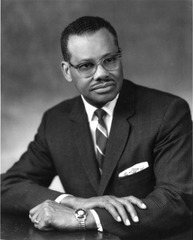 Leonidas Berry, MD
Pioneer in Gastroscopy & Endoscopy
Civil Rights Activist
(1902 — 1995) Even as a renowned gastroenterologist, Leonidas Harris Berry, MD, faced racism in the workplace. Berry was the first black doctor on staff at the Michael Reese Hospital in Chicago, Illinois, in 1946, but he had to fight for an attending position there for years.
In the 1950s, Berry chaired a Chicago commission that worked to make hospitals more inclusive for black physicians and to increase facilities in underserved parts of the city. But his dedication to equity reached far beyond the clinical setting: He was active in a civil rights group called the United Front that provided protection, monetary support, and other assistance to black residents of Cairo, Illinois, who had been victims of racist attacks. In 1970, he helped organize the Flying Black Medics, a group of practitioners who flew from Chicago to Cairo to bring medical care and health education to members of the remote community.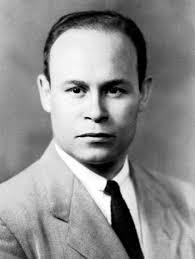 Charles Richard Drew, M.D.
Father of Blood Banking
(1904 — 1950 ) Charles Richard Drew, MD, pioneered blood preservation techniques that led to thousands of lifesaving blood donations. Drew's doctoral research explored best practices for banking and transfusions, and its insights helped him establish the first large-scale blood banks. Drew directed the Blood for Britain project, which shipped much-needed plasma to England during World War II. Drew then led the first American Red Cross Blood Bank and created mobile blood donation stations that are now known as bloodmobiles. But Drew's work was not without struggle. He protested the American Red Cross' policy of segregating blood by race and ultimately resigned from the organization.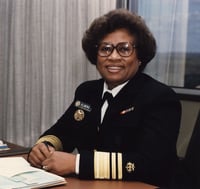 Joycelyn Elders, M.D.
First black female physician appointed surgeon general

(1933 — ) Born to a family of impoverished farmers in 1933, Jocelyn Elders grew up in a rural, segregated pocket of Arkansas. In spite of socioeconomic obstacles, Dr. Elders earned her medical degree from the University of Arkansas Medical School in Little Rock in 1960. She returned to the university for her residency in 1961, after which she became chief resident responsible for a team of all-white, all-male residents and interns. Arkansas Gov. Bill Clinton appointed Dr. Elders director of the Arkansas Department of Health in 1987. As U.S. President, Mr. Clinton appointed Dr. Elders, the first black U.S. surgeon general in 1993.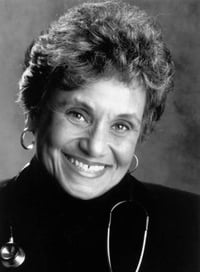 Marilyn Hughes Gaston, M.D.
Pioneer in Sickle Cell research

(1939 — ) While working as an intern in 1964, Marilyn Hughes Gaston, MD, admitted a baby with a swollen, infected hand. The baby suffered from sickle cell disease, which hadn't occurred to Gaston until her supervisor suggested the possibility. Gaston quickly committed herself to learn more about it, and eventually became a leading researcher on the disease, which affects millions of people around the world. She became deputy branch chief of the Sickle Cell Disease Branch at the National Institutes of Health, and her groundbreaking 1986 study led to a national sickle cell disease screening program for newborns. Her research showed both the benefits of screening for sickle cell disease at birth and the effectiveness of penicillin to prevent infection from sepsis, which can be fatal in children with the disease.
In 1990, Gaston became the first black female physician to be appointed director of the Health Resources and Services Administration's Bureau of Primary Health Care. She was also the second black woman to serve as assistant surgeon general as well as achieve the rank of rear admiral in the U.S. Public Health Service. Gaston has been honored with every award that the Public Health Service bestows.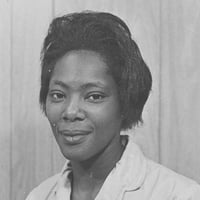 Joyce Nichols, PA-C
First woman to be formally educated as a Physician Assistant

(1940 — 2012 ) The first woman to be formally trained as a PA, Ms. Nichols, was also the first black American woman to practice as a PA. She was a student when the American Association of Physician's Assistants (today known as the American Academy of Physician Assistants, or AAPA) was established in 1968. As the first minority to serve on the AAPA Board of Directors, she advocated and took responsibility for establishing the AAPA Minority Affairs Committee, which she chaired.
Patricia Bath, M.D.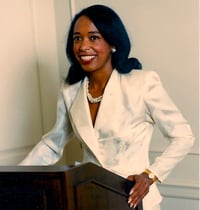 First African-American Woman to receive a Medical Patent
First African-American to complete a ophthalmology residency
(1942 — ) Patricia Bath was the first African American to complete a residency in ophthalmology and the first African American female doctor to receive a medical patent. While interning in New York City in the 1960s, she noticed that rates of blindness and visual impairment were much higher at the Harlem Hospital's eye clinic, which served many black patients than at the eye clinic at Columbia University, which mostly served whites. That observation spurred her to conduct a study that found twice the rate of blindness among African-Americans compared with whites. Throughout the rest of her career, Bath explored inequities in vision care. She created the discipline of community ophthalmology, which approaches vision care from the perspectives of community medicine and public health. She broke barriers by becoming the first black woman elected to the UCLA Medical Center as a surgeon. In 1986 Patricia went on to invent the laserphaco probe used for ablating and removing cataracts. Lastly, she founded the non-profit American Institute for the Prevention of Blindness.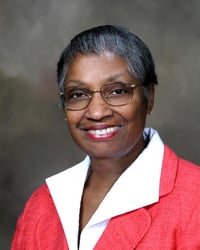 Alexa Canady-Davis , M.D.
First Black Neurosurgeon in USA

(1950 — ) Alexa Irene Canady, MD, nearly dropped out of college due to a crisis of self-confidence but ultimately went on to achieve dramatic success in medicine. In 1981, she became the first black neurosurgeon in the United States, and just a few years later, she rose to the ranks of chief of neurosurgery at Children's Hospital of Michigan.
Eventually, Dr. Canady was inducted into the Michigan Women's Hall of Fame and later received the American Medical Women's Association President's Award. Canady has been lauded for her patient-centered approach to care, which she said was a boon to her career. "I was worried that because I was a black woman, any practice opportunities would be limited." But, she noted, "by being patient-centered, the practice growth was exponential."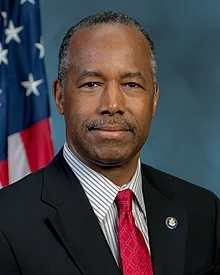 Ben Carson, M.D.
First neurosurgeon to successfully separate conjoined twins attached at the back of the head
(1951 — ) Dr. Carson was one of the youngest physicians to direct pediatric neurosurgery at Baltimore-based Johns Hopkins Hospital. He successfully completed the first surgical separation of conjoined twins attached at the back of the head in 1987. Carson has received more than 60 honorary doctorate degrees, dozens of national merit citations, and written over 100 neurosurgical publications. In 2001, he was named by CNN and TIME magazine as one of the nation's 20 foremost physicians and scientists and was selected by the Library of Congress as one of 89 "Living Legends" on its 200th anniversary. In 2008, he was bestowed the Presidential Medal of Freedom, the highest civilian award in the United States.
---
References
Never Miss Another Impresiv Health Blog
Sign up for our monthly newsletter to get the latest news, blogs, tips, and thought leadership from Impresiv Health.