As COVID-19 continues to spread, healthcare leaders around the globe are racing to understand and respond to the crisis. In the last few months, there has been a dramatic shift in the healthcare industry, leaving some payer organizations scrambling to configure their existing care management platform to address the new needs of their member population during this pandemic. This new world we find ourselves in is putting the agility of care management platforms to the test like never before. Workflows, data reporting capabilities, health assessments, and patient population stratification suddenly need to be customized quickly to serve member populations better. In this time of uncertainty, how confident are you in the agility of your platform?


Can Your Care Management Platform...?


IDENTIFY HIGH-RISK MEMBERS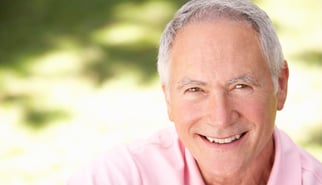 An agile care management platform should be able to quickly identify members based on multiple factors (history of respiratory disease, high risk of hospitalization, immune deficiency, etc.). As the pandemic continues, it becomes even more imperative that your care management platform can also identify members based on specific social determinants of health (SDOH) that increase a member's risk. Factors such as economic instability, food insecurity, isolation, and homelessness have a significant impact on health, causing at-risk populations to suffer from worse clinical outcomes.
This population stratification allows you to focus efforts on your members that are the most at risk during the pandemic. Cross-referencing these factors against each other will enable you to further identify high-risk patients based on multiple data points. This granular level of member identification ensures that members are connected to the services they need to ensure continued health
E.g., Bob is a 72-year-old widower with COPD who has been hospitalized twice in the last year. He stopped driving last year, and since he has no family in the area, he relies on public transportation for shopping and doctor appointments. Bob is extremely high-risk.
QUICKLY CUSTOMIZE WORKFLOWS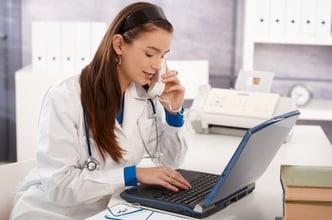 With the rapid spread of COVID-19, alternative approaches to health assessments, patient monitoring, and education are urgently needed to reduce additional population exposure. There has been a rapid shift in the way that healthcare is delivered, from favoring face-to-face, point-to-point healthcare to using telehealth and other virtual care modalities. The ability to quickly customize care management workflows (without vendor involvement) empowers you to adapt to the situation, changing customary in-person encounters to safer virtual options.

Being able to customize your workflows also ensures that Care Managers have up-to-date and reliable information at their fingertips. Health plans have become a vital source of information for members who are unsure about where to go for care. An agile care management platform should be able to quickly add custom workflows with evidence-based assessment tools and specific clinical guidelines to help care managers gather pertinent information before guiding members to the best action or outcome.
LEVERAGE TECHNOLOGY TO EDUCATE & CONNECT WITH VULNERABLE MEMBERS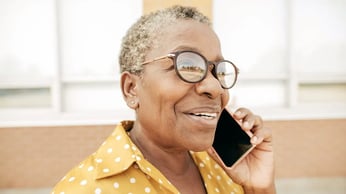 An agile care management platform will help you connect with those now identified vulnerable members of your member population. Your new COVID-19 specific workflows should prompt care managers to communicate with identified members via integrated communication options such as live chat, video chat, SMS text messaging, and secure messaging. Enabling care teams to effectively connect with high-risk members when and how they want to be communicated to, limits the care teams' exposure while maximizing resources.
Care team members responsible for high-risk patients with comorbid conditions such as hypertension, asthma, or COPD can share preventative educational materials available in your care management platform.
COORDINATE CARE FOR AFFECTED PATIENTS
In this time of uncertainty, health plan care management teams can be a vital resource for members who test positive for COVID-19 as they navigate the complexities of finding care and sourcing accurate information. Customizable solutions can enable care managers to gather details, provide educational materials, and facilitate proactive conversations with members regarding the best settings to seek care and testing, preventing unnecessary exposure, and overcrowding of emergency rooms.
NEED TO EVALUATE YOUR CARE MANAGEMENT PLATFORM?
Unsure if your current platform is meeting all your needs? Impresiv Health can help.
Our team of seasoned clinical consultants work with health plans to evaluate their care management platform, ensuring that they are operating at the highest level possible. Impresiv Health IT experts can examine your care management configuration to discover the current gaps and opportunities for enhancement.
After our independent evaluation, we can work with your team to create a timeline and project plan towards optimization. Our consultants have a detailed knowledge of best practices and the processes associated with implementing business technology projects, ensuring your project is completed on time and budget.
---
Learn More About Impresiv Health's Software Consulting Services
Learn More About Impresiv Health's Clinical Services

Never Miss Another Impresiv Health Blog

Sign up for our monthly newsletter to get the latest news, blogs, tips, and thought leadership from Impresiv Health.