Happy National Case Management Week!
This week-long celebration serves to recognize case managers, educate the public about case management, and increase recognition of case managers' significant contribution to quality healthcare for the patient, healthcare provider, and payer.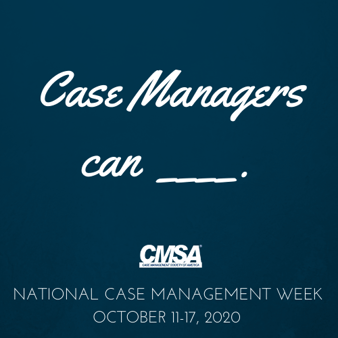 Case managers have always had a complex job helping and advocating for clients as they navigate the ever-evolving health care system. However, the ongoing COVID-19 pandemic has brought with it even more challenges and complexities in health care delivery, making case managers needed now more than ever.

This week, as we recognize the powerful impact case management has made on healthcare, we want to extend a special thank you to each of the case management professionals who are out there helping to make the world better one patient at a time.
"Case managers are such an important part of our modern healthcare landscape," says Becky Jones, RNC CCM, Clinical Services Lead at Impresiv Health. "They are on the frontlines assisting patients who are navigating the complex healthcare environment. We know that case managers work tirelessly to coordinate patient care, ensure access to care, and dramatically improve patient outcomes. Finding your passion will lead you to finding work that motivates and satisfies you! We can't thank you enough for all your hard work and dedication!"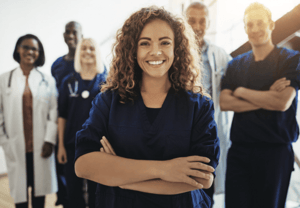 Through National Case Management Week, the Case Management Society of America (CMSA) hopes to educate payers, providers, regulators, and consumers about the tremendous value case managers bring to the successful delivery of healthcare.

Case managers connect millions of patients to the clinical and community resources they need. More than 48,000 case managers hold the Certified Case Manager® (CCM®), the oldest and most widely held case manager credential.
NEED TO EVALUATE YOUR CARE MANAGEMENT PLATFORM?
Unsure if your current platform is meeting all your needs? Impresiv Health can help.
Our team of seasoned clinical consultants work with health plans to evaluate their care management platform, ensuring that they are operating at the highest level possible. Impresiv Health IT experts can examine your care management configuration to discover the current gaps and opportunities for enhancement.
After our independent evaluation, we can work with your team to create a timeline and project plan towards optimization. Our consultants have a detailed knowledge of best practices and the processes associated with implementing business technology projects, ensuring your project is completed on time and budget.
---
Learn More About Impresiv Health's Software Consulting Services
Learn More About Impresiv Health's Clinical Services

Never Miss Another Impresiv Health Blog

Sign up for our monthly newsletter to get the latest news, blogs, tips, and thought leadership from Impresiv Health.