(4 Minute Read)
HEDIS sEASON IS FAST APPROACHING!
Since its inception in 1991, the Healthcare Effectiveness Data and Information Set (HEDIS®) has been widely used to ensure quality in managed care. HEDIS® is a comprehensive set of standardized performance measures that allows health plans to evaluate their performance against their counterparts, while also providing a means for employers and consumers to compare and select their plans.

More than 90% of health plans currently use HEDIS® to measure performance on important dimensions of care and service (NCQA). However, a significant challenge in ensuring high performance with HEDIS® is addressing and interpreting ever-changing technical specifications and implementing timely and effective action plans to address them.
HEDIS® includes more than 90 measures across 6 domains of care:

As the healthcare industry has changed, so has HEDIS® evolved and adapted, paving the way for easier data collection, more accurate measurement, and more timely results. With its continuing efforts to help health plans focus on quality care and respond to the challenges of COVID-19, NCQA has adopted sweeping changes to its HEDIS® measurement and reporting guidelines.
Impresiv Health's team of HEDIS experts have analyzed the changes coming for HEDIS 2021, and compiled this overview of the important changes that health plans should be aware of throughout the coming measurement year.
NEW MEASURES
Beginning with the Measurement Year 2020 and Measurement Year 2021 reporting cycle, plans will be required to include measurement of three new focus areas:
Cardiac Rehabilitation comprising the percentage of members who attend cardiac rehabilitation following a qualifying cardiac event.


Kidney Health Evaluation for Patients With Diabetes consisting of the percentage of diabetic members who receive an estimated glomerular filtration rate and a urine albumin-creatinine ratio evaluation during the measurement year.


Osteoporosis Screening in Older Women which measures the percentage of women aged 65 to 75 who get screened for osteoporosis.

REVISED MEASURES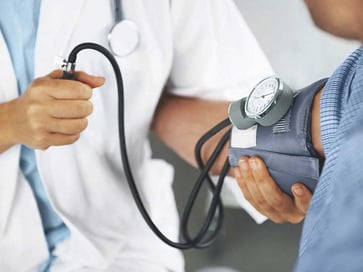 Most of the revisions NCQA made to existing measurements are relatively minor, except for two significant changes:
The Well-Child Visits metric, which was formerly limited to the first 15 months of life, has been extended to the first 30 months.
Palliative care exclusions are now required for several measures to ensure plans extend the most effective care to the patients who will benefit most, based on their conditions:

Breast Cancer Screening


Colorectal Cancer Screening


Blood Pressure Controls


Comprehensive Diabetes Care


Statin Therapy for Cardiovascular Disease



Osteoporosis Management for Women with Fracture



RETIRED MEASURES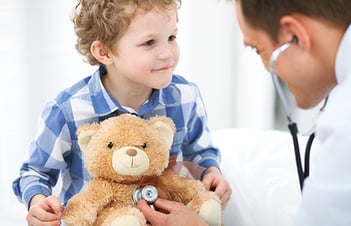 Finally, NCQA is discontinuing several measurements, which could cause some confusion, as 2020 measurements will be used for both 2020 and 2021 reporting cycles.
For instance, the Disease-Modifying Anti-Rheumatic Drug Therapy for Rheumatoid Arthritis report is required in Measurement Year 2020, but not in Measurement Year 2021.

Other retired measurements include:

Adult BMI Assessment


Medication Management for People With Asthma


Medication Reconciliation Post-Discharge (Still collected as an indicator in the Transitions of Care measure)


Children and Adolescents' Access to Primary Care Practitioners

IMPORTANT HEDIS® DATES
Click HERE to view the full 2021 HEDIS submissions timeline
December 2020
NCQA releases the 2021 Online Healthcare Organization Questionnaire (HOQ) in mid-December for health plans to request and update submissions.
March 31, 2021
Technical Specifications Updates

HEDIS

®

MY 2021 Risk Adjustment Tables
HEDIS

®

MY 2021 Medication List Directory (NDC codes)
May 2020
Health Plan Ratings: Plan Confirmation process begins for commercial, Medicaid and Medicare. Plans verify the information that will determine how their organization is displayed in the ratings (e.g., states, Accreditation statuses and Market Names).
June 1, 2021
IDSS Plan-lock must be applied for all commercial, Exchange, Medicaid, and Medicare audited submissions on




Tuesday, June 1 by 11:59 pm ET to ensure auditors have enough time to validate health plan results.
June 15, 2021
Health Plans submit FINAL commercial, Exchange, Medicaid, and Medicare HEDIS

®

(non-survey data) results via the IDSS on Tuesday, June 15 by 11:59 pm ET.

All commercial, Exchange, Medicaid, and Medicare Attestations must be submitted to NCQA on Tuesday, June 15 by 11:59 pm ET via electronic signature.

CMS requires a Patient-Level-Detail (PLD) file validation for Medicare submissions. Organizations must submit the patient-level-detail file to CMS' vendor by Tuesday, June 15 by 11:59 pm ET.
June 30, 2021
Last day for IDSS Resubmission requests for data and Attestation
August 2021
Projected Health Plan Ratings for commercial, Medicaid and Medicare are released. Plans are required to confirm their rating and accreditation information (if applicable).
September-October 2021
Final Health Plan Ratings are posted on NCQA's Website.



1 HEDIS® and Quality Compass® are registered trademarks of the National Committee for Quality Assurance (NCQA).
2 CAHPS® is a registered trademark of the Agency for Healthcare Research and Quality (AHRQ).
3 Quality Compass release dates are general time frames and are subject to change.
---
NEED HEDIS HELP?

Discover how Impresiv Health uses our team of experts, real world knowledge, and tools to
help streamline and optimize your HEDIS projects
LEARN MORE ABOUT IMPRESIV HEALTH'S CLINICAL SERVICES

NEED HEDIS REVIEW NURSES? IMPRESIV HEALTH CAN HELP


NEVER MISS ANOTHER IMPRESIV HEALTH BLOG

Sign up for our monthly newsletter to get the latest news, blogs, tips, and thought leadership from Impresiv Health.